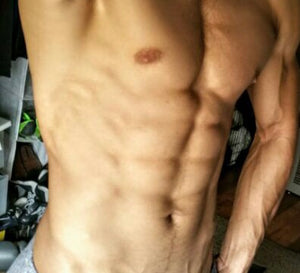 Great for everyone, this plan is ideal for upcoming vacations, special events, or anyone looking to tighten their core within a few short weeks!
 Plans include:
24/7 email or social media message Support for any questions during the duration of the plan purchased. For training plans, this is the first week after the initial purchase. Please allow 24 hours for response though request can be sent that anytime.
Plans are month to month and are revised with each month. Plans can run longer or shorter than the specified period however to get the best possible results it is recommended to follow the designated time frame of each plan. 
Weekly check-ins on progress included via email/messenger. 4 total w/ each month for each training plan. 
Upon ordering your plan you will need to answer a set of questions to better tailor your plan for your fitness goals. Please be prepared to answer these. These questions may include but not limited to your gender, goals, weight, height, age, current lifestyle, etc.
Nutrition plans will have a breakdown of macros (carbs, fat, and protein), And calories based on a tiered time frame. These will need to be tracked through a nutrition tracking application such as my fitness pal to meet their criteria for each plan. A food scale is also recommended.
Within 24 hours of ordering, plans will come with a print out of all documents and details of which one was selected. This depends on which plan is ordered, however most will include a "What you need to start document", supplement list as it applies to that plan, General information on guidelines that are needed to follow during the duration of the plan. Training and nutrition plans will include a tiered nutrition break down over the course of the time-frame of the plan, and a workout split that also changes during the time-frame of the plan depending on the plan. Cardio plans are also all included with the training, and the training/nutritional plans. Nutrition plans only include the macro breakdown primarily.
All clients have full access to the website which has numerous and constantly updated blogs and articles, as well as plenty of free information to have access to for continued help while using your plan even after the timeframe that it may be over.
Additional guidance and correspondence with me for help can be purchased separately as well. Please send an email or message form request if this is needed for further help even outside of your plan of choice.
Product/Supplement recommendations with this plan below. Not interested in the plan quite yet? Feel Free to pick up any of these recommendations to help achieve your current fitness goals! 
Questionnaire to answer with each purchase:
What is your gender?
Much do you weigh?
What is your height?
What is your goal at the end of this plan?
How active are you daily from a scale of 0 to 10?
If you are aware, what is your body fat percentage?
If you are aware, how many calories are you taking in now daily?
Do you have any injury that you are having to train around?
Do you have access to a full sized gym, or limited on your equipment?
Do you have any prior knowledge using fitness and nutrition trainings apps such as My Fitness pal? 
How many days a week and hours per day would you have available to dedicate to training? 
Anything that you feel may be holding you back from achieving your fitness and nutrition goals?
Any dietary restrictions that should be noted (vegan, high cholesterol, etc.)?
What would you like to know more about in regards to fitness/nutrition? 
Please include any additional information that you feel may be necessary for accurate assessment of your fitness and nutritional needs. 
ALL plans and information is copyrighted. Please use it to your benefit to achieve your fitness goals. Purchasing a plan and using this information is an acknowledgement that it will be used as such with each plan. 
Utilize these plans at your own risk, however I can attest on my end that they have lead myself to be what I feel is successful in the fitness industry.